How Pre-Existing Medical Conditions Affect a Personal Injury Claim
March 28, 2023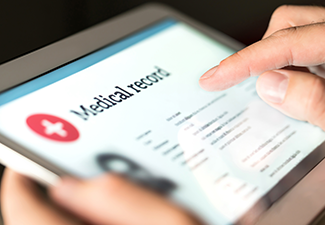 There are countless ways people become injured whether it's due to their own carelessness, a job site accident, or a car crash. Of these, car crashes make up a large percentage of injury victims as the second leading cause of ER visits and hospitalizations according to the Georgia Department of Public Health. When you've been injured—especially if it wasn't your fault—you can likely file a personal injury claim to help you pay your expenses. This is often a lengthy process, but it can be made even more complicated if you already had a pre-existing medical condition.
If this is the situation you're in and you're left wondering, "How does a pre-existing condition affect my injury claim?", reach out to us at The Law Offices of Peter Meyer, P.C. in Macon & Savannah, Georgia for help. Our team is ready to help you move forward.
What Are "Pre-Existing Medical Conditions?"
A pre-existing medical condition can refer to any number of conditions or illnesses that an individual has already been diagnosed with. These can range from rather minor issues to serious conditions that severely affect your life. Some examples may be arthritis, diabetes, chronic pain, suffering from a previous traumatic brain injury, having a herniated disc, back pain, epilepsy, cancer, or asthma. Some pre-existing conditions will be irrelevant during a lawsuit, but others may play a role and it's here that you'll need the help of a skilled attorney.
How Do Pre-Existing Conditions Affect a Personal Injury Claim?
When you begin filing an insurance claim after an injury, you'll need to report any pre-existing conditions that could be related to the accident or the injuries you're newly suffering. It's worth noting that just because you have pre-existing conditions doesn't automatically mean these conditions will affect your claim. However, if you do have a documented condition, you'll need to work closely with your personal injury attorney to clearly delineate what portion of your injuries existed before the accident, and what portion happened because of the accident. In short, any damages you receive from the responsible party must be clearly linked to the incident and have not existed beforehand.
That being said, if the accident causes your pre-existing condition to worsen or if it contributes to a new injury, you can and should receive damages for this. However, a lot of medical evidence is required to back up your claim and you should not attempt to handle this on your own. Many insurance adjusters will try to discredit your injury claims if they think they're mainly due to a pre-existing condition. Your lawyer can help advocate on your behalf and stand up for your rights.
What Is an "Eggshell Plaintiff"?
If you're pursuing a claim like this, you may hear the term "eggshell plaintiff" or the "eggshell skull rule." This is a federal law intended to protect those who are injured and who happen to suffer from a pre-existing condition that makes their injuries worse than what they would have been otherwise.
Essentially, a claimant can't be discriminated against based on their existing medical conditions. For example, if you suffered from a disease that caused bone density loss and then you were involved in a car crash that resulted in several broken bones, the liable party would be responsible for paying all these damages, even if a "healthy" person in the same situation wouldn't have suffered nearly as many injuries.
Experienced Guidance Every Step of the Way
If you have more questions about the connection between personal injury claims and pre-existing conditions, reach out to The Law Offices of Peter Meyer, P.C. in Macon & Savannah, Georgia. Our team is proud to serve clients throughout Georgia, including Bibb, Houston, Laurens, Chatham, Peach, Twiggs, Jones, Dodge, Telfair, Wheeler, Bulloch, Candler, and Bleckley.