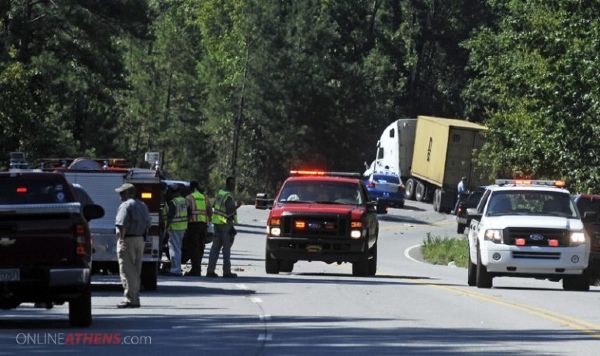 Trucking Cases Are Different Than Ordinary Car Wrecks. You Need A Trucking Specialist On Your Side
If you or a loved one were involved in a big truck wreck, it is important to contact a qualified truck wreck lawyer as soon as possible!
To effectively handle your trucking case, your attorney MUST know the federal and state trucking laws. Big truck negligence often stems from a trucking company's desire to save money. They often hire drivers with little experience and little knowledge of safety regulations. These companies also put pressure on drivers to work excessively long hours. Unfortunately, such conduct often results in poor driving decisions and catastrophic wrecks.
Trucking companies can be held liable for driver negligence, negligent training, negligent hiring, and negligent retention of unsuitable drivers. Your attorney should be able to prove any of the following negligent actions in your wreck:
Driver inattention

Excessive speed or aggressive driving

Driver fatigue

Driving under the influence of alcohol or drugs

Falsified trucking logbooks

Improper truck loading, operation, and handling (including tailgating, failure to signal lane changes, or failure to stop at intersections)
When driver negligence causes a trucking wreck, victims are entitled to compensation. The insurance providers for the trucking companies act very quickly after a crash to minimize liability and limit the amount of compensation offered to injury victims. In order to receive a full recovery for your injuries, it is essential to IMMEDIATELY retain a lawyer experienced in trucking cases. Our firm is highly experienced in handling truck crash cases, and we stand ready to handle your case.
Call Us Immediately
If you or your family have been injured due to a tractor-trailer accident you need an expert team on your side. The evidence at the scene and in the vehicles needs to be documented before it's too late.
We have experts available to visit the wreck scene and inspect the vehicles within hours of the crash. Most passenger vehicles and semi-trucks now contain onboard computer chips or "black boxes," which can document such things as speed, braking, and rpm and even hours driven that day.
In the case involving big trucks, some defense interests have adopted a tactic of trying to place the truck back in service as soon as possible, thus depriving the victim of that important evidence, unless you take steps early. Hiring the right attorney is a good first step.
You can be assured that if you have a significant injury case, the insurance company will seek to protect their interest in any way it can, and many will have experts and defense attorneys involved immediately. If we get a call soon enough, we can have our experts at the scene to investigate a serious crash, often before the trucking company's insurance carrier.
Call Us to Put Our Rapid-Response Team to Work for You!