Houston County Woman Injured At Mall Awarded $330,000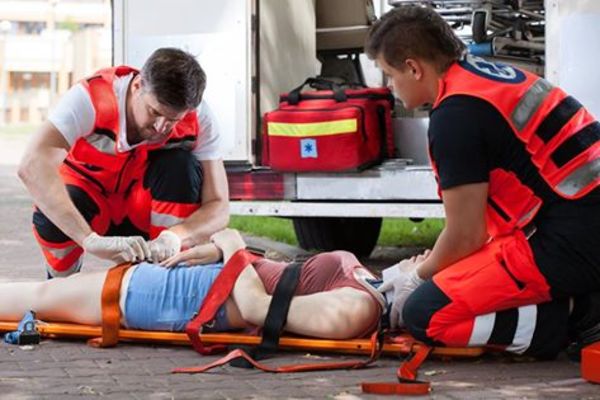 Linda, a 51 year old Houston County woman worked for the same company in the mall for 10 years. While walking in the store she fell in a puddle of water, struck her tailbone on the tiled concrete floor and severely injured her back.
"I never saw the water, and the next thing I know I am flat on my back in excruciating pain. I was so embarrassed about falling, but I never felt pain like that before."
The water was coming from a leak in the roof. The pain shot down her leg and Linda was in constant agony. After months of therapy and injections, she had to have surgery. Her medical expenses were over $75,000. She lost months of income and was given a permanent partial disability rating.
Management Denies Responsibility
She contacted the Mall management to report the incident. The insurance company denied her claim, arguing that they were not negligent or responsible in any way for her injuries. They denied ANY knowledge of the leaking roof. They also argued that Linda had a pre-existing arthritic condition. She plead with them that she never had back pain in before, but to no avail.
Georgia law requires that in order to recover for an accident like this, the owner or manager of the property must have actual knowledge or constructive knowledge of the hazard; meaning that they KNEW of SHOULD HAVE KNOWN about the dangerous hazard, and failed to correct the condition. In Linda's case the owners and managers claimed to have no knowledge whatsoever of the leak which caused her to fall.
The Truth is Discovered
Linda hired The Law Offices of Peter Meyer to handle her case. Her legal team conducted an extensive investigation, including the subpoena of all documents from the building's owners, managers, and multiple roofing companies. After months of investigation, they found that there had been multiple leaks in the roof for years. The owners were repeatedly told to replace the roof. However, instead of replacing the roof, they chose to simply patch and caulk, but the leaks would always re-occur. Her attorney found dozens of complaints from tenants and customers of the ongoing leaks, all of which were ignored.
Her surgeon testified that Linda had a pre-existing condition, but no symptoms, and no nerve impingement until she fell. The surgeon said that the fall onto the hard floor caused her injuries.
Justice For Our Client
As a result of the overwhelming evidence that the owners were negligent and Linda was hurt as a direct result, the insurance company was forced to pay her $330,000 for her damages.
"Linda is one of the sweetest, most honest people I have met in my years of practice. It was gratifying to help this nice lady get through this ordeal." Peter Meyer.