Jury Awards Driver $150,000.00, and Driver's Wife Gets A Huge "I Told You So!"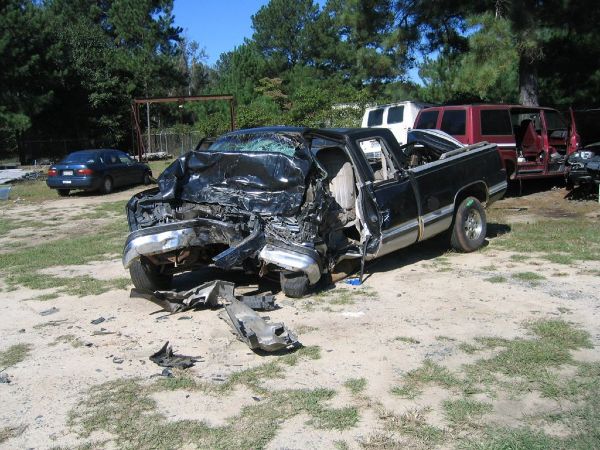 (Superior Court of Laurens County)
James, 72-years old, and his wife had been married 48 years when her husband was rear ended as he was stopped at a red light, injuring his neck and shoulder. After the wreck she told her husband to talk to a lawyer about his rights. James was clear: He was not going to hire a lawyer. James had never been in a wreck before and never filed any type of claim in his lifetime.
For the next 18 months he endured painful therapy and nerve block injections. He was completely unable to use his left arm for months. That would be difficult for anyone, but for James it was especially challenging. He was born right-handed, but suffered a tragic accident while working on the farm as a boy and lost the use of his right hand. He learned to use his left hand for everything. Despite his loss James worked hard his entire life, supported his family, and had an active life. "After this wreck it was hard" his wife testified, "for the longest time he needed help with everything, and Jim is not the type to ask for help."
The at-fault insurer agreed that they were responsible, but they only had $25,000.00 of liability limits. "They said they could only pay us $500 because of the liens from the hospital and Medicare." His wife again asked him to get legal advice but he refused.
James contacted his own auto insurance company for help under his UM (Uninsured motorist) policy. He had the same insurance company for thirty years. He never filed a claim and never missed a payment. Unfortunately when he needed his insurance company they turned him down flat. They denied his claim because James had a long history of arthritis. There's no question that he had some arthritic pain but nothing like the agony he suffered after this collision. Despite that his insurance company refused to pay anything. James went to meet with attorney Peter Meyer: one year, eleven months, and 29 days after the collision. The statute of limitations in Georgia is two years from the date of the collision. James was literally 48 hours from never being able to recover a penny for his damages.
The Law Offices of Peter Meyer immediately filed suit. The insurance defense firm denied the case from day one. "He's a nice old man, but this is all pre-existing" they argued. James' legal team got 20 years of prior medical records and the supporting testimony of his doctors to show that the collision caused new injuries to his neck and shoulder and aggravated his prior condition. His co-workers & family testified how active he was before this wreck, despite his arthritis. Despite the evidence the insurance company refused to budge.
After a 1 ½ day trial the jury in Dublin awarded James $150,000.00.
**This case illustrates three things (1) the importance of UM coverage on your vehicles. UM provides protection under two scenarios: when the at-fault driver has no insurance; and if you have "add-on UM" or "excess UM" it provides coverage when the other driver does not have enough insurance. Check your policy today and make sure that your family is protected! (2) If you have a legal question seek an opinion right away, and (3) listen to your wife!
If you have a question about an injury or wrongful death claim call us for a free consultation: 478-216-1291 or 912-452-5662.