Why You Should Seek Medical
Attention After a Car Accident
Jan. 22, 2022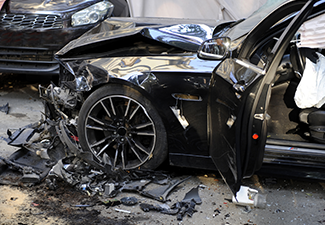 Being involved in a car crash is always a traumatic and stressful experience. Unfortunately, many people involved in car accidents refuse to seek immediate medical attention. The refusal may have a negative impact on the victim's chance of full recovery and the success of their personal injury claim.
If you were in a car accident in Macon, Savannah, or elsewhere in Georgia, it is imperative that you receive medical attention and follow your doctor's treatment plan to protect your health and right to obtain compensation. At The Law Offices of Peter Meyer, P.C., we represent car accident victims throughout the state of Georgia, including Jones, Bulloch, Bibb, Houston, Bleckley, Wheeler, Candler, Chatham, Twiggs, Dodge, Laurens, and Telfair counties.
Common Injuries After an Accident
According to the Georgia Department of Public Health, motor vehicle accidents are the second leading cause of emergency room visits and hospitalizations in Georgia. Accidents involving motor vehicles are also the leading cause of injury deaths in the state.
Car accidents may cause a wide range of injuries depending on many factors, including the force of the impact to the body, seatbelt use, and the speed of the vehicles, among others. While some car accidents involve minor injuries or no injury at all, many vehicle occupants experience severe injuries in other cases. Some of the most common car accident injuries include:
Whiplash

Soft tissue injuries

Bruises

Traumatic brain injuries

Paralysis

Spinal cord injuries

Broken bones

Back and neck injuries

Internal injuries

Burns

Knee injuries

Loss of a limb

Foot and ankle injuries

Wrist and hand injuries
The most common signs of injury to watch out for after a car accident include swelling, pain, numbness, tingling, limited range of motion, and any discomfort in the body. If you experience any symptoms of injury in the minutes, hours, days, or even weeks after a motor vehicle crash, do not hesitate to visit a hospital.
Reasons to Seek Immediate
Medical Attention
It is critical to seek medical attention as soon after a car accident as you can, even if you think that you were not injured. Here are several reasons why:
Address your injuries. Sometimes, symptoms of injury are not immediately apparent after the crash. The earlier you visit a doctor and start your treatment, the sooner you can get your life back on track. Addressing your injuries is crucial for your own sake.

Document your injuries. When pursuing a personal injury claim after a car crash, you will need to submit documentation of your injuries, including a medical diagnosis. Your failure to receive medical attention immediately after the accident can negatively affect your ability to obtain compensation when filing a claim.

Strengthen your claim. When a car accident victim fails to visit a hospital immediately after the car crash and later files a personal injury claim, the insurance company can argue that waiting too long to seek medical attention is evidence that the victim's injury is not as serious as they claim.
But what is "immediate" medical attention? Most insurance companies in Georgia consider 72 hours to be a reasonable amount of time after a car crash to go to a hospital. However, the sooner you seek medical attention, the better for your health and claim.
Following Through With the Treatment Plan
If you suffered injuries in a car crash, the best way to ensure that you can fully heal and recover is to follow through with your doctor's treatment plan. Do everything your doctor recommends you to do and attend follow-up appointments.
Following your doctor's treatment plan and advice is critical for two reasons:
You can recover and go back to your normal life faster; and

You will strengthen your personal injury claim.
If you fail to follow through with the treatment plan after a car crash, the insurance company is more likely to deny your claim or pay you as little as possible. Consistency is key to your success when seeking compensation after a car crash. Gaps in the treatment may suggest that your injuries are not as serious as you claim them to be.
Getting the Experienced
Legal Guidance You Need
At The Law Offices of Peter Meyer, P.C., we are dedicated to helping the residents of Macon and Savannah, Georgia, and elsewhere in the state, recover compensation for their injuries and losses. We work tirelessly on behalf of our clients and help them navigate the confusing legal process following the accident. Schedule a case review today to discuss your course of action after your car accident.