What To Do If You Are Hit By A Drunk Driver
March 2, 2022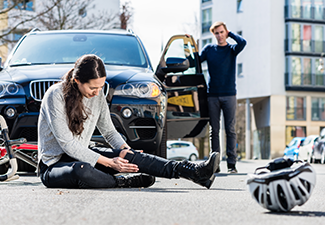 According to the Governor's Office of Highway Safety in Georgia, 353 traffic fatalities involved a blood alcohol concentration of .08 or higher in 2019. When an intoxicated individual chooses to drive, the consequences can affect all involved for years to come. Whether you or a loved one was in a car accident with a drunk driver, you deserve to have experienced legal representation on your side.
At The Law Offices of Peter Meyer, P.C., we have over 20 years of experience handling personal injury cases in Georgia. We're committed to providing thorough, personalized attention and respect to each of our clients. We represent car accident victims in Macon and Savannah, Georgia, including clients in Bibb, Houston, Bleckley, Chatham, Twiggs, Dodge, Laurens, Telfair, and the nearby counties.
Steps To Take If You Are Hit By a Drunk Driver
If you were hit by a drunk driver, take these key steps to protect yourself and your case after the accident.
First, see a medical professional if you have not done so already. Even if you believe your injuries are minor, you must be examined by a healthcare professional. They can diagnose underlying injuries or identify injuries that haven't fully manifested yet. It is crucial to obtain all of your medical records for your case.
Next, report the accident to either the local police department, the nearest sheriff's office, or the nearest state police station if you have not done so already. Under Georgia law, any accident that results in the injury or death of any person; or causes over $500 of property damage must be reported. The police must arrive on the scene to make a full report and record the blood alcohol concentration level of the drunk driver.
Once you have both received medical care and reported the accident to the authorities, it's time to contact your insurance company and the other driver's insurance company. As you work with your insurance company, it's vital to know about liability in drunk driving accidents. An experienced Georgia personal injury attorney can help.
Liability in Drunk Driving Accidents
In Georgia, several parties can be held responsible for a drunk driving accident. The drunk driver is liable for causing the accident, and you can begin your case by filing a claim with their insurance company. What is known as "dram shop" laws also play a role in who can be held liable for the damages in a drunk driving accident.
Dram Shop Laws
Dram shop laws state that the individual or vendor, such as a bar or a liquor store, that sold alcohol to the person who caused the accident can be held liable for their role in the accident. It is possible to bring a personal injury lawsuit against the restaurant, bar, liquor store, etc., that sold the alcohol that led that person to become inebriated, causing the accident.
These laws help deter more individuals and companies from selling alcohol to someone already intoxicated or likely to get behind the wheel. Speak with a knowledgeable Georgia personal injury attorney to learn more about how dram shop laws could impact your case.
Damages for Drunk Driving Accident Injuries or Wrongful Death
It's possible to seek compensation from the driver and the dram shop that sold alcohol to the reckless drunk driver. This compensation is known as damages, and it covers both economic losses and non-economic losses.
In Georgia, it is possible to seek damages for economic losses including medical bills, lost income, vehicle repairs, and other tangible costs. You can also seek damages for non-economic damages such as pain and suffering.
In the worst scenario, your loved one may have passed away due to injuries from a drunk driving accident. You and your family need time to grieve after this horrible tragedy. If you decide to pursue legal action against the driver who caused your loved one's wrongful death, you can do so for up to two years after the date of the victim's passing.
Working with an Experienced Personal Injury Attorney
After a drunk driving car accident, the victim and their family deserve financial security during recovery. By working with an experienced Georgia personal injury attorney, you can seek that financial peace of mind. The Law Offices of Peter Meyer, P.C., have helped thousands of clients pursue justice. Our firm serves clients in Macon and Savannah, Georgia, Bibb, Houston, Laurens, and the nearby counties. Contact us today to schedule a free consultation.