Next Steps After an Accident
Nov. 28, 2021
Nearly 332,000 people were injured on Georgia roadways in 2020. People injured in crashes caused by another driver's negligence could pursue a claim against the at-fault driver's insurance coverage, but many of the insurance companies didn't make it easy. In fact, most of them called into question the victim's claim in an effort to devalue it or deny any settlement at all. The steps those victims took after the accident were crucial to their claims.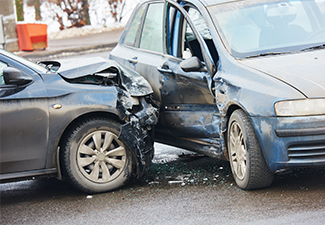 Personal injury claimants have so much working against them, which is why they should have an aggressive and experienced personal injury attorney working for them. For more than 20 years, our team at The Law Offices of Peter Meyer, P.C., has been fighting for injury victims in Macon and Savannah, Georgia, and in Bibb, Houston, Laurens, Chatham, Peach, Twigs, Jones, Dodge, Telfair, Wheeler, Bulloch, Candler, and Bleckley.
We're ready to hear your story and help you move in the right direction to pursue compensation.
Five Steps to Take After an Accident
What to do after an accident can be unclear, but here are five key things to do to strengthen your personal injury claim:
Seek medical attention, even if you do not think you are injured. If you are not examined following a crash, you risk being unable to recover from an undiagnosed injury. The adrenaline rush common with accident victims can mask many injuries, so seek treatment right away. You will need a medical diagnosis to file an insurance claim for medical payment benefits from your own policy, as well as to file an insurance claim against the at-fault driver's bodily injury liability coverage. If you fail to seek medical attention right away, the other driver's insurer will allege that either your injuries were not severe enough to warrant treatment, or that your injuries are not related to the crash but rather to something else you did after it occurred.

Call 911. The dispatcher will send the appropriate law enforcement agency, first responders, and other necessary personnel to the scene. Georgia law requires reporting any accident involving death, injury, or at least $500 in property damage.

Gather documentation and compile your own. If you are able to do so at the scene, get the full name, contact information, and insurance information from any other drivers involved. Also, get the full name and contact information of any witnesses. While the incident is fresh in your mind, write down your recollection of events. You will also need a copy of the official crash report and of all your medical records and bills.

Notify your insurance company about the accident that same day, if possible, so they can open a claim. Some companies require notification in as little as two days or they may use the delay to deny your claim. You will also need to put the at-fault driver's insurance company on notice of your intent to pursue a personal injury claim.

Contact a personal injury attorney. Other than seeking medical treatment, noting your recollection of events, and gathering information at the scene, your attorney will handle everything else. You can focus on your recovery.
Potential Challenges in Personal Injury Claims
It also behooves you to have an attorney working for you to address any number of challenges you might face while pursuing a claim. An experienced attorney will have dealt with all of them before. Some of the common potential pitfalls include:
The at-fault driver is uninsured. Although Georgia law requires vehicle owners to carry at least $25,000 in bodily injury liability coverage, some people do not comply. If you are injured by an uninsured motorist, you can file a claim against your own policy for uninsured motorist benefits if you have that coverage. You also have the option of suing the at-fault driver. This will require them to have assets or employment to pay a judgment.

You fail to value the cost of all damages. Some damages, such as your medical expenses or the income you lose while being unable to work, are easy to calculate. Damages from pain and suffering are more difficult to quantify. What is the value of having your life turned upside down?

You settle your claim before your medical treatment is complete and all costs have been billed. It is tempting to want to settle a personal injury claim quickly so you can have the money to begin rebuilding your life. Doing so, however, may cost you thousands of dollars in damages should you need more treatment. Once you agree to a settlement or judgment, you surrender any right to pursue additional compensation.

You accept the first settlement offer. Again, it is tempting to want to settle your claim quickly because you likely need the money. You should know that insurance companies never offer enough money in their initial settlement offer. They want to settle for as little as possible and as quickly as possible so you cannot document additional compensable damages.

You let the statute of limitations run out. In Georgia, you have only two years from the date of the accident to either settle a third-party liability claim or file a lawsuit against the at-fault driver. If you fail to do so, you are prohibited by law from pursuing a claim or suit.
Personal Injury Experience You Can Rely On
If this all seems complicated to you, you now understand why getting a fair settlement or judgment may depend upon hiring an experienced personal injury lawyer. At The Law Offices of Peter Meyer, P.C., we not only understand the process of investigation, negotiation, and litigation, but we are passionate about it. We pride ourselves on rising each and every time to the challenge of fighting for our clients in Macon & Savannah, as well as the surrounding areas of Bibb, Houston, Laurens, Chatham, Peach, Twiggs, Jones, Dodge, Telfair, Wheeler, Bulloch, Candler, and Bleckley, Georgia.