Do's and Don'ts After an Injury
Feb. 8, 2023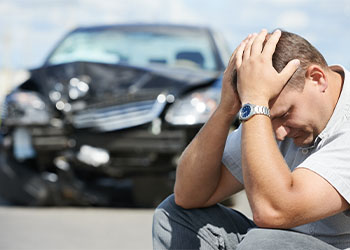 Filing a personal injury claim following a vehicle accident allows injury victims to fight for fair compensation. If you've been in an accident, it's important that you understand your next steps. Not only can knowing the right steps help you stay safe, but it can also increase the likelihood of getting skilled compensation. At The Law Offices of Peter Meyer, P.C., our personal injury attorney is here to help you understand what you should or not do if you sustain an injury in an accident. If you find yourself in or around Macon and Savannah, Georgia, reach out today for guidance. We'll guide you every step of the way.
Filing a Personal Injury Claim in Georgia
Before you do anything after an accident, the first thing accident victims must do is seek medical attention. Seeking medical attention is crucial to protect accident victims' health, even when they do not show any signs of injury. Please bear in mind that symptoms may take days or weeks to appear.
Second, filing a personal injury claim as soon as possible is critical. Filing a claim helps get the process started. Insurers use any delays in filing a claim or seeking medical attention to justify lowballing or denying coverage.
Above all, speak to a professional personal injury attorney. An experienced attorney can guide accident victims to navigate the personal injury claims process.
The Do's and Don'ts After an Injury in Georgia
There are several key things to keep in mind after being injured in an accident. Your preparation today will help your tomorrow.
Don't leave the accident scene without exchanging driver information.
Failing to get the other driver's information can make it extremely difficult to file a personal injury claim after the accident. In particular, getting the other driver's contact information, insurance company, and license plates are the most important details.
Don't talk about your personal injury claim.
Talking about the case, even with friends and co-workers, can open the door to potential legal issues. A huge no-no is posting anything related to the accident on social media. Avoid making public comments or statements regarding the issue until the claim is settled. Instead, speak to your attorney.
Don't talk to an insurance adjuster before an attorney.
Insurance adjusters want to settle with accident victims as soon as possible. Why? Because adjusters want to take advantage of victims' lack of understanding and financial needs. As a result, they toss a lowball offer hoping to get the claim out of the way as quickly as possible. Once the victims' have settled, they cannot renegotiate when the payment proves insufficient.
That is why talking to a professional personal injury attorney before discussing anything with an adjuster is necessary. An attorney can assess if the offer is fair. If not, the attorney can negotiate with the insurance adjuster to fight for victims' fair compensation.
Don't accept the first offer from insurance companies.
The first offer is almost always a lowball one. Insurers do so because they try to prey on victims' needs. So, insurers want to settle to get the claim out of the way. However, these initial offers do not generally account for future expenses such as unforeseen medical bills and lost wages. Please bear in mind that once a victim settles, they cannot go back to claim future expenses.
Don't neglect injuries regardless of personal insurance coverage.
Underestimating injury is a big no-no. Always assume your injuries may be worse than they seem. After all, it is virtually impossible to tell the future symptoms and problems. Therefore, fair compensation must take into account potential future issues. A thorough medical evaluation can help accident victims understand the extent of future issues.
Do contact a personal injury attorney.
Contacting a personal injury attorney is crucial. Getting the right legal counsel immediately helps facilitate the claims process.
Do keep a record of everything.
Properly documenting an accident is crucial to proving the other party's liability and demonstrating the severity and extent of personal injuries.
Do write down every detail regarding the accident.
Details regarding the accident can fade with time. This situation is especially true when dealing with severe pain or head injuries. That is why writing things down or recording voice notes can help preserve crucial details that will be useful throughout the claims process.
Do keep copies of all relevant documentation.
Please ensure to keep originals and copies of relevant documentation. This can include emergency room reports, medical bills, medication receipts, police reports, eyewitness contact information, and a calendar of doctor's appointments and hospital visits.
Do record how the injuries affect work.
Any documentation proving the accidents' effect on work performance or absence is critical to proving lost wages. Business owners must document how they cannot run their businesses effectively due to injuries.
Speak With an Experienced Personal Injury Attorney in Georgia
At The Law Offices of Peter Meyer, P.C., we work hard with the goal that our clients get fair compensation. We serve those in the Macon and Savannah, Georgia, area, including Bibb, Dodge, Telfair, Wheeler, Bulloch, Candler, Houston, Laurens, Chatham, Peach, Twiggs, Jones, and Bleckley. Don't settle for the first offer, and fight for the compensation you deserve with the support of an experienced personal injury attorney.