Can an MRI Show Injuries Missed on an X-Ray?
April 14, 2023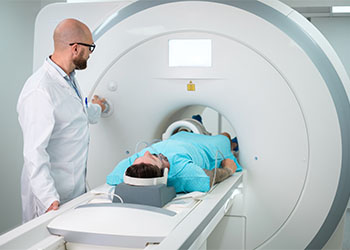 If you've been in an accident, you'll naturally want to visit a doctor who can assess your injuries and provide a treatment program that addresses your needs. Part of this process will likely include getting an X-ray, but even this can leave you with an incomplete picture of the damage. In many cases, you may also need an MRI. Understanding the differences between MRI and X-ray results is crucial, especially if you're concerned about a spinal or brain injury.
MRIs are one of the best ways to detect a traumatic brain injury (TMI), and according to the Centers for Disease Control and Prevention, TMIs affect approximately 1.5 million people a year with major causes being car accidents and falls.
If you're wondering, "What should I do after an injury?" or "Should I get an MRI after an injury?", call our team at The Law Offices of Peter Meyer, P.C. for trusted legal advice. We have offices in Macon and Savannah, Georgia, and also serve those in Bibb, Houston, Laurens, Chatham, Peach, Twiggs, Jones, Dodge, Telfair, Wheeler, Bulloch, Candler, and Bleckley.
The Dangers of Not Catching a Serious Injury
It can be hard to know what to do if you've been involved in an accident or crash, especially if you feel your injuries are only minor. You may be asking yourself, "Should I get medical care after an accident?" or "How long after an accident do injuries appear?" In nearly all cases, you should seek medical attention immediately after an accident, and this is true even if you don't feel injured. Many injuries, especially those sustained in car accidents, can take hours or even days to become noticeable and you can't afford to waste any time. Additionally, if you have received medical care but still don't feel your concerns or pain are being properly addressed, this could mean that you require an MRI.
When to Use X-Rays vs. MRIs
X-rays are commonly used in medical settings and can be incredibly useful for diagnosing certain injuries, including dislocations, fractures, or misalignment. An X-ray (sometimes referred to as a radiograph) works by sending radiation through your body which results in an image where areas with high calcium levels (like bones) show up and soft tissue isn't visible. This is an ideal tool if you have an obviously broken bone, but is limited in its ability to detect subtle fractures or soft tissue damage. In these cases, you may need an MRI.
An MRI (magnetic resonance imaging) works in a similar manner to an X-ray, but this machine passes radio waves through the body that result in an image. MRIs are able to detect nerves, soft tissue, and veins which allows doctors to get a much more complete idea of the damage. They're helpful for detecting spinal injuries, soft tissue damage, brain damage, or joint compression. These are sensitive machines, which means you're more likely to find the source of pain, but they can be more expensive to use so doctors may be hesitant to refer you for the service.
What to Do if an X-Ray Doesn't Show an Injury but You're Still in Pain
As a personal injury attorney, we often hear this complaint from our clients: "My X-ray showed no injuries but I'm still in pain." In these cases, we often recommend that the client requests an MRI from their medical provider. When filing an injury claim, you'll need to provide enough medical evidence that clearly shows a link between the accident you were a victim of and the injuries you sustained because of it. Without this, you won't be able to pursue damages that adequately compensate you.
Turn to Skilled Representation
If you're in the Macon and Savannah, Georgia, areas and have recently been injured in an accident, the best thing you can do for yourself is hire an experienced attorney who can help you seek damages. Call us at The Law Offices of Peter Meyer, P.C. today to schedule a consultation.