$400,000.00 Verdict For Car Wreck in Houston County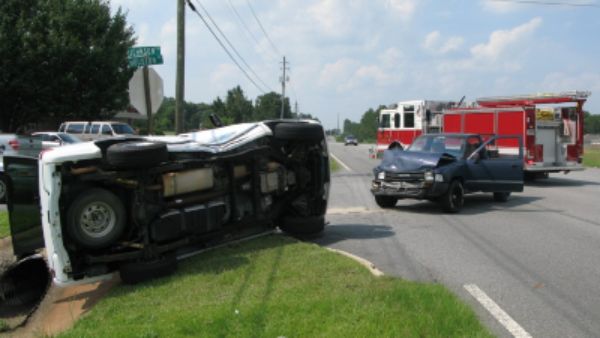 (Superior Court of Houston County)
Robert 58 years old, was injured when the Defendant failed to yield and pulled her SUV into the path of his pickup causing a T-bone collision. Robert was treated at the ER with severe knee pain from striking the dash, and pain to his neck, abdomen and back. In the following weeks his neck pain worsened and he developed numbness and tingling in his hand. Robert was diagnosed with cervical stenosis, degenerative disc disease and disc bulges. As a result of the collision he required surgery and incurred over $93,000.00 in medical expenses.
Robert had the same auto insurance for years and always paid his premiums on time. Unfortunately, when he needed them most, his own automobile insurance company claimed that the condition was a pre-existing condition and refused to compensate him for his damages.
Robert's attorney, Peter Meyer filed suit in Houston County. The insurance company spent thousands of dollars and two years fighting his claim. The insurance defense lawyers refused all settlement offers and walked out of the court ordered mediation with a top settlement offer of $15,000.00. The senior partners of the insurance defense firm insisted that Houston County was a conservative venue and a jury would never award Robert much more than their offer.
The case was tried before Judge Nunn. After hearing the evidence and deliberating for just under three hours the jury returned a verdict for our client for $400,000.
***********************************************************************************
This was a huge win for all of those being denied their rightful claims by an insurance company. We gave the insurance company and their attorneys multiple chances to settle this claim (for less than the verdict) and yet they refused.
The Law Offices of Peter Meyer, P.C. has won tens of millions of dollars for personal injury cases and wrongful death cases since 1996. If you have questions about an injury or wrongful death claim please call us 24/7 at 478-216-1291 or 912-452-5662 for a free case evaluation.